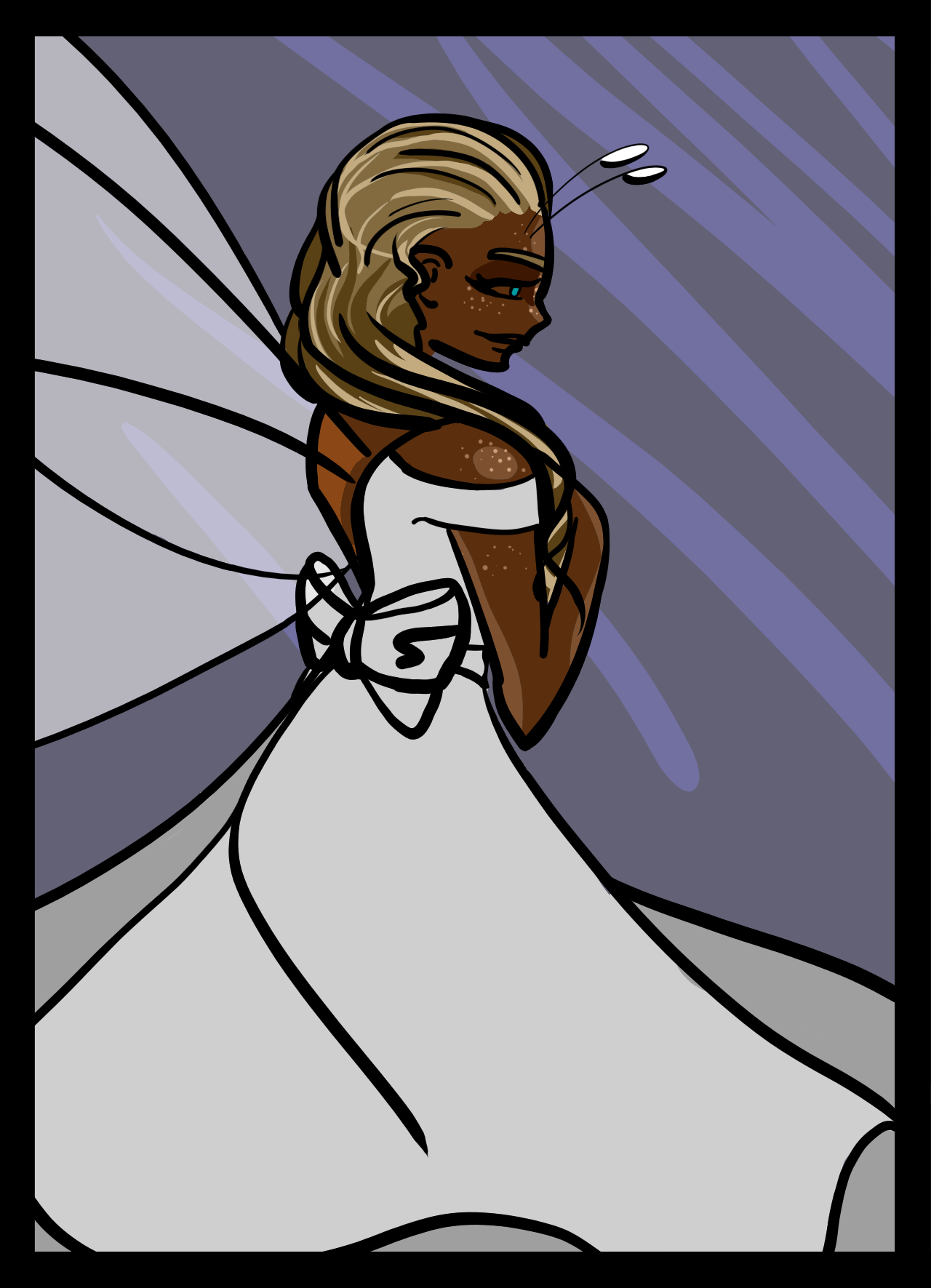 Credits
Riley wrote the script using Nano and Gedit. The computers used on the project ran free software atop GNU/Linux. To illustrate and letter this comic, we used Krita and Inkscape.
We're grateful to these artists for creating the fonts and assets we used in this project.
Chango is licensed under OFL-1.0 by Fontstage.
Gochi Hand is licensed under OFL-1.0 by Huerta Tipográfica.
Louis George Café is licensed under a custom license by Chen Yining, yiningchen23@gmail.com.
Potta One is licensed under OFL-1.0 by HuertaFont Zone 108.
speechbubbles template is licensed under CC-BY-4.0 by David Revoy, www.davidrevoy.com
TEXT © DiosYubi and Riley Duffield CC-BY-NC-SA-4.0
DOWNLOAD ENTIRE E-BOOK
Nantucket E-Books make use of the script ahab.js for their interactive features. If you have JavaScript disabled, the following features will not work: dark mode, bookmarking, note-taking, copying notes to clipboard, downloading this e-book with notes, text re-sizing, full-screen illustrations, interactive tables-of-contents, and the audio player interface.
If this e-book includes an audiobook edition, links to the audiobook files will be displayed in a list. A special link will be displayed for downloading the e-book without any associated notes.
This e-reader was developed by Nicholas Bernhard, © 2020 - 2022 Nantucket E-Books™ LLC. Nantucket E-Books™ is built on free software, which means it respects the freedom of the writers and readers using it. For more information, check out the software license page, or e-mail me at njb@nantucketebooks.com.